On Thursday, 15 December 2022, the opening event of the SOPOREM project took place in the Praetorion Palace in Koper.
The event was opened by the Mayor of the Municipality of Koper, Aleš Bržan: "Projects must be geared towards harnessing solar energy. It is right to use every rooftop, where possible, to create the best possible energy self-sufficiency in our area. I am convinced that the project to build a solar power plant on the roof of a parking garage, and especially in the Port of Koper, which has more such areas, will be a success story that will turn a new, important page in the development of the Slovenian energy sector". As part of the project, the Municipality of Koper will build a solar power plant on the roof of the P+R Sonce parking garage and it will be fully financed from the EEA finance mechanism.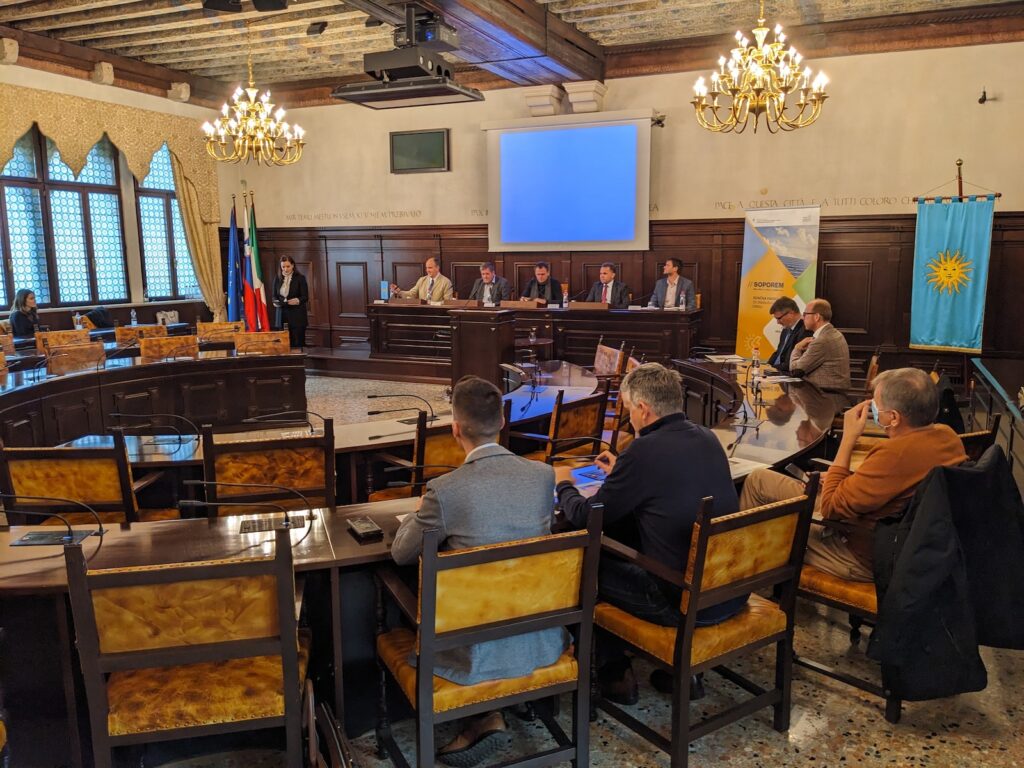 The second largest solar power plant in the country will be installed by the Port of Koper on the roofs of two general cargo warehouses on Pier 2. "The project is a combination of the needs of the economy and of the Port of Koper, while at the same time trying to meet the needs of the local community for a cleaner, greener environment. The power plant we will build at the Port of Koper will be one of the largest in the country. Construction is scheduled to start next year and to be completed in 2024," said Vojko Rotar, Works Director and Member of the Management Board, on the timetable for the construction of the power plant in the Port of Koper.
The presentation of the project was followed by a round table entitled Bright future with solar energy, at which the guests of the round table presented opportunities for obtaining solar energy, legislative obstacles and opportunities, possibilities for energy consumption and storage of its surpluses.